Built with FileMaker Pro Advanced 13. Now compatible with OS X 10.7 or newer, Windows 7 or newer, iOS6 or newer for iPhone, iPod Touch and iPad.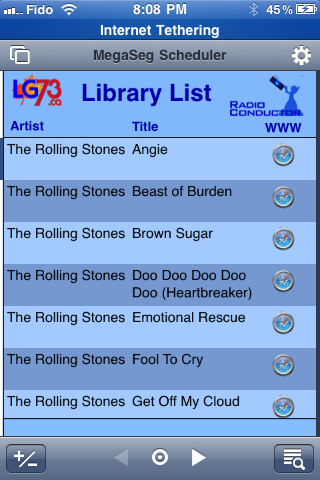 Single user version is available as a complete standalone product for OS X or Windows.
iPhone or iPod Touch requires FileMaker Go 13 for iPhone. iPad requires FileMaker Go 13 for iPad. FileMaker Go is available in the iTunes App Store.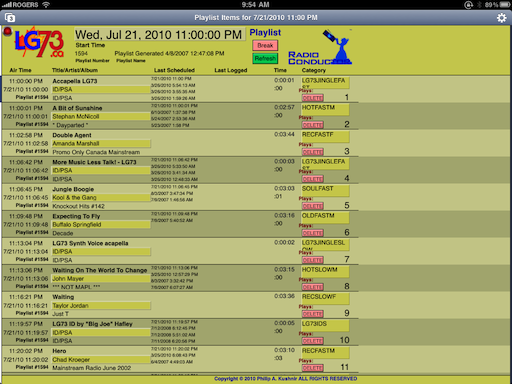 Multi-user license available for use with FileMaker Pro.
If hosted on FileMaker Pro or FileMaker Server, RadioConductor will work in multi-user mode with FileMaker Go.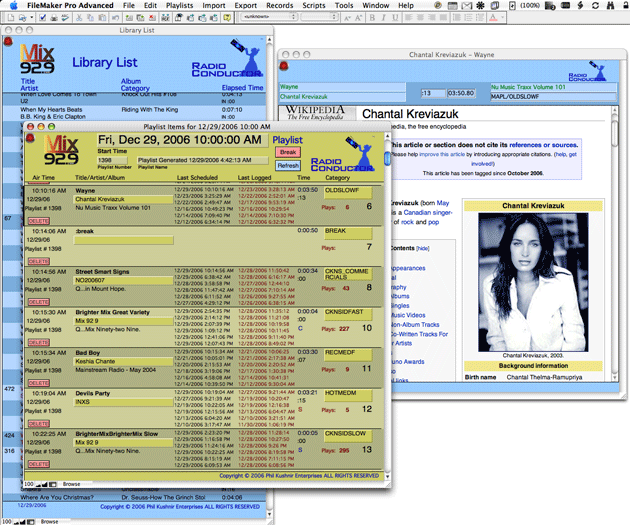 Click here for more information on our custom FileMaker Pro development.